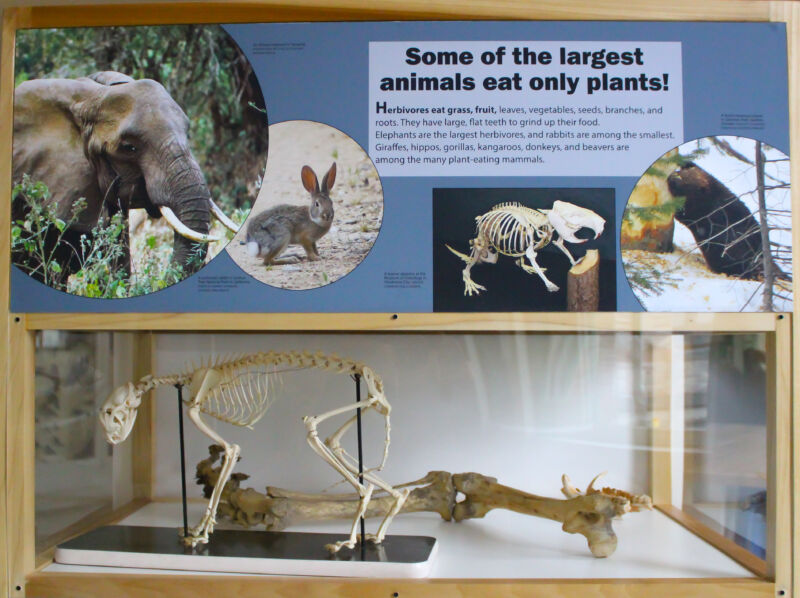 Mobile Museum Units
MoMUs embody the fundamental aspect of the Berkshire Museum philosophy: that museums are meant for everyone, everywhere.
MoMUs were created to address potential obstacles in museum education
These art and STEM-curated mini-exhibitions offer field trip experiences in the comfort of the classroom. A month-long MoMU residency is specifically crafted to activate learning across multiple classes and grades, offering expanded support to supplement and propel the curriculum. Grant funding partnership opportunities allow for this innovative experience to be brought to your school at no cost.
A MoMU is like bringing a museum exhibit to where you live, work, and learn.
MoMus are inter-disciplinary experiences told through objects, graphics, and interactives. MoMUs come in various sizes that can easily fit inside a classroom, library, reception area, or any public community space.
A month-long MoMU school residency is carefully crafted to support and expand upon curriculum.
Optional MoMU lessons, delivered by our experienced museum educators, provide unique opportunities for engagement with authentic museum objects and hand-on activities. These lessons are pedagogically sound, structured, and adaptable to learning styles, age ranges, and accommodations, setting no limit on who can learn from them.
For community locations, a MoMU is a fun accessory to liven up your environment. We also offer the choice of a stimulating, comprehensive presentation on the MoMU subject, delivered by our museum educators. Using visual aids, museum objects, and thorough research, these presentations are a spirited, informative way to bring the MoMU to life.
Topics:
Berkshire History
Bugs
Currency
Geology
Mammal Adaptions: Teeth vs. Food
Math in Nature
Muh-he-con-ne-ok: the People of the Waters That Are Never Still
Science of Color
Under the Sea
Coming in 2024 (Book Now!)
Ancient Storytelling
"I" Shape History
Plants
Request your MoMU Today!
MoMUs can be tailored to fit the curriculum and students' unique needs – just ask!
To begin the process, please contact Joseph Mastronardi at JMastronardi@berkshiremuseum.org.
MoMUs on Display at the Berkshire Museum
This selection of MoMUs is currently displayed throughout the galleries of the Berkshire Museum.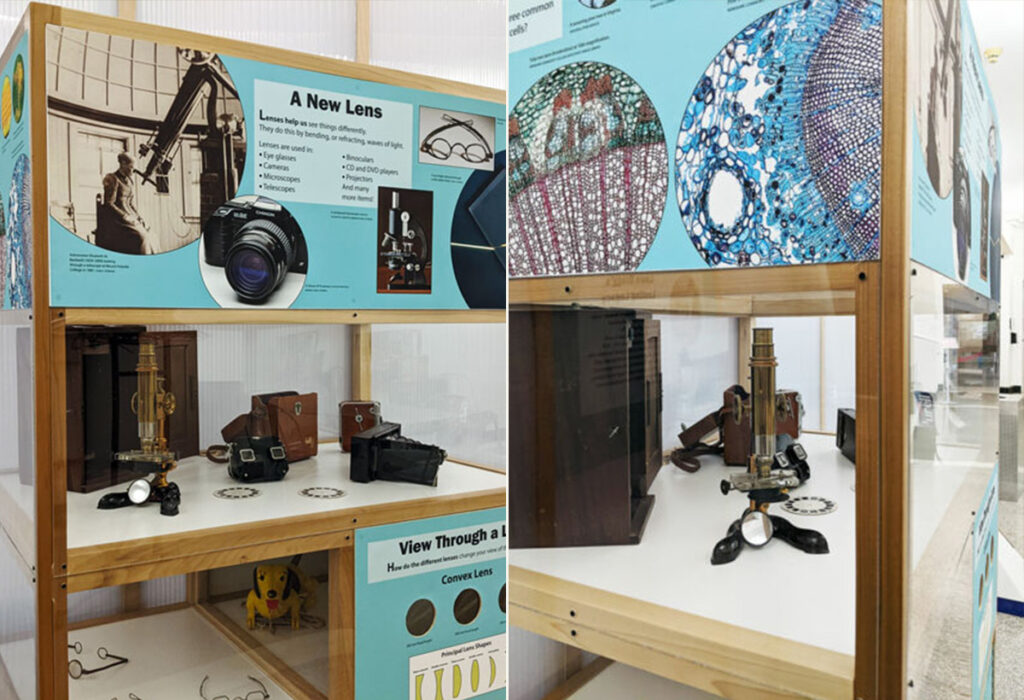 Through a New Lens
Science | Human History
This object-packed mobile exhibition explores the science and usage of lenses, from microscopes and glasses to cameras. Visitors can even peer into the MoMU through three differently shaped lenses to see how lens shape impacts vision.
Mammals: Nails or Claws
Science | Biology
This exciting MoMU is filled with scientific specimens to illustrate the ways mammal physiology can reveal what and how each species eats. The unit is equipped with pelts, bones, and skulls from the museum's teaching collection for educators to bring out as part of hands-on educational programming stemming from the mini-exhibition.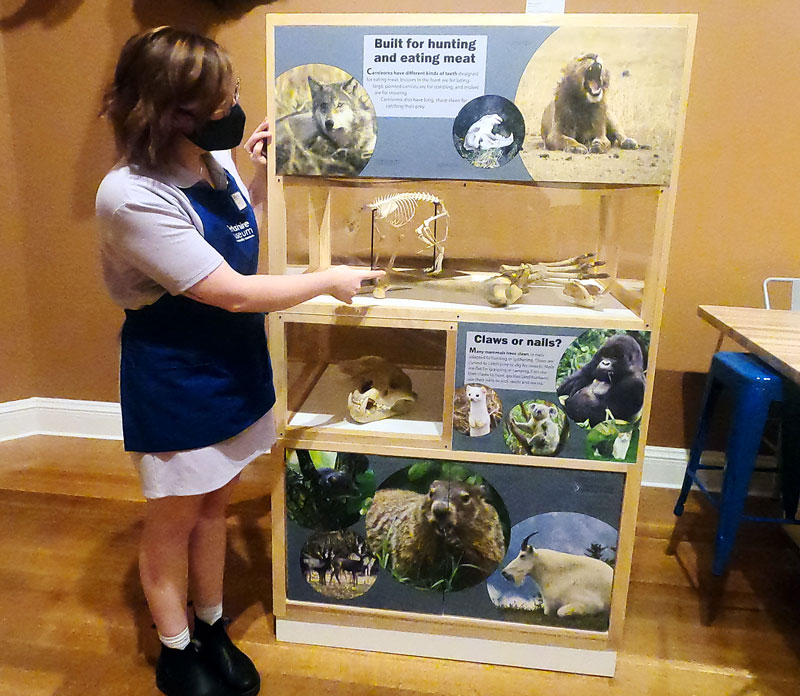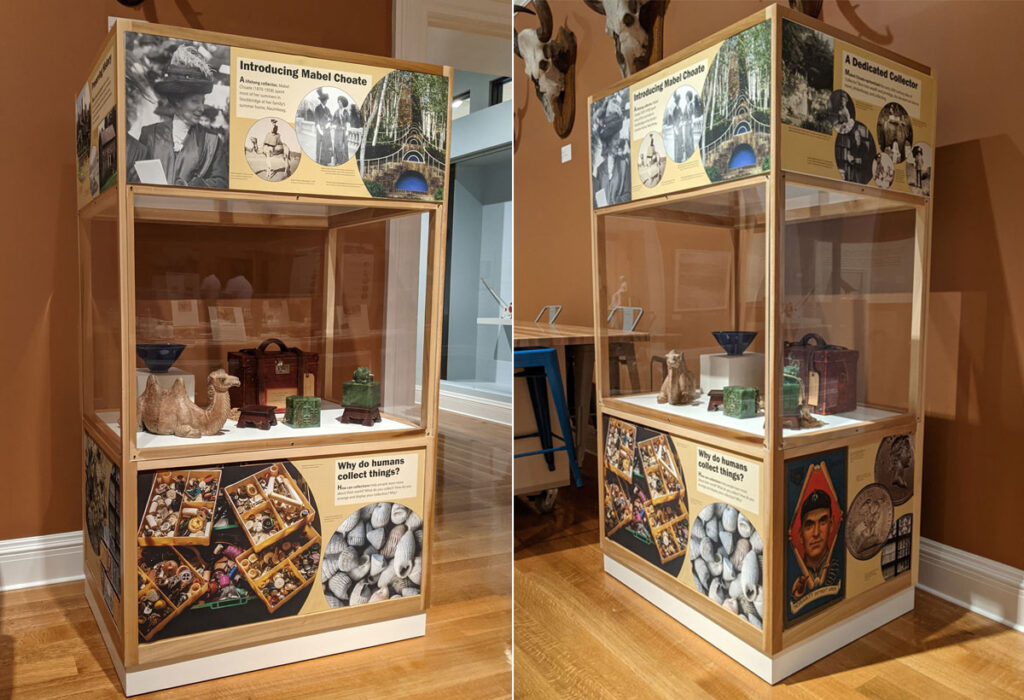 Mabel Choate, Collector
Culture | Human History
What makes a collection, and why do humans like to create them? This small exhibition seeks to answer those questions while showcasing several rarely-seen items collected by former Naumkeag resident Mabel Choate during her travels around the world.