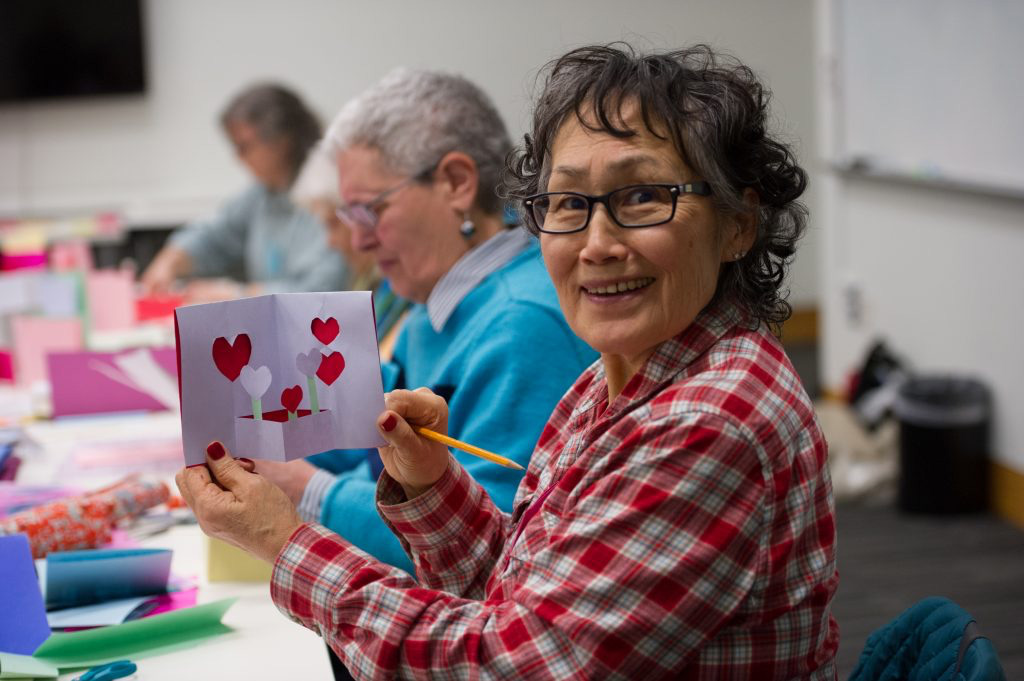 Volunteer and Internship Opportunities
Volunteers and interns are an integral part of what makes the Berkshire Museum function, performing a broad range of tasks in various departments across the museum.
Learn, Share, Contribute, and Make a Difference!
As a volunteer or intern at the Berkshire Museum, you will have the opportunity to work alongside, and in support of, museum staff to bring people together, create inspiring, educational experiences for all ages, explore art, science, and history topics, and use your time and talents to benefit your Berkshire community.
A museum volunteer stands in front of a large model of a Chinese sailboat.
Dedicated Berkshire Museum volunteer Roger leads a gallery tour.
Each volunteer and internship opportunity is different – with its own unique set of responsibilities and skill requirements. Prospective volunteers and interns should be enthusiastic, flexible, and willing to learn new things. In return, we strive to provide you with enriching, enjoyable experiences and use the time you share with us wisely.
Volunteer Roles
As a Berkshire Museum volunteer, you are generously donating your time to your community museum, and for that we are very grateful! We aim to involve all of our volunteers in opportunities that engage your interests and develop new or existing skills.
Available Volunteer Opportunities
Docent/Tour Guide
Lead scheduled group tours of fascinating museum exhibits and enrich museum visitors' experiences by providing insight about our unique collections. Requires docent training where you will learn about the museum's exhibitions and collections and gain valuable museum interpretation skills. Docent training is offered at no cost to Docent and Tour Guide volunteers.
Experience Station Attendant
Welcome visitors of all ages at interactive stations throughout the museum and guide them through fun hands-on learning activities.
Aquarium Assistant
Support Aquarium staff with maintenance and animal care and/or support. Regular weekly availability is preferred.
If you do not see a position to fit your interests and skills, you are welcome to submit a Volunteer Application at any time.
Internships
As a Berkshire Museum intern, you may work alongside museum staff to earn school credit and valuable experience. Some internships are paid positions.
When available, internship positions will be posted here with application information.
Apply Today
To be considered for a volunteer role, please submit a Berkshire Museum Volunteer Application to Rosemarie Mele at rmele@berkshiremuseum.org with the subject line 'Volunteer Application: [Your Name].'