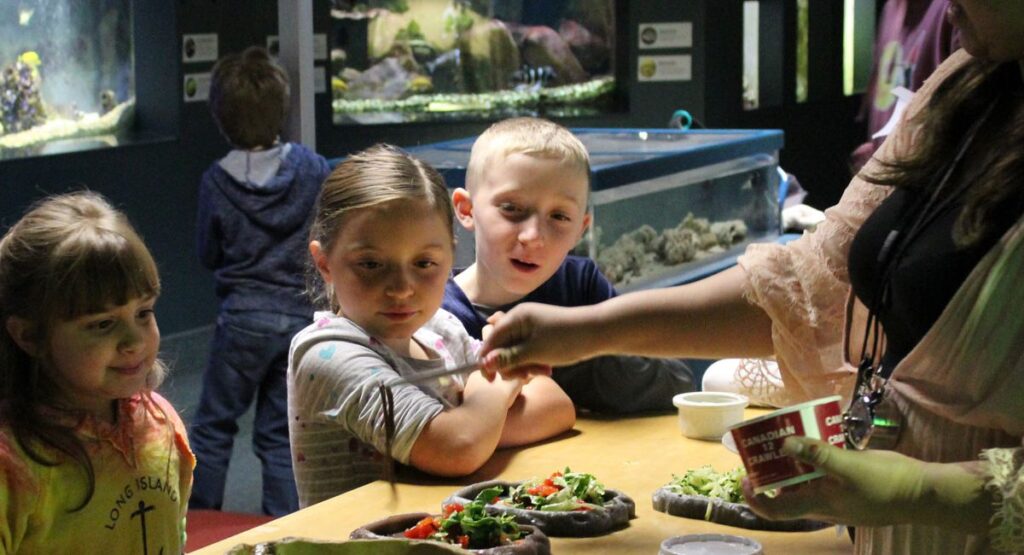 Educator-led Programs
To support local teachers navigating these changing times, the Berkshire Museum's proven, educator-led programs are now available on-site at the museum and online in virtual classrooms.
Now Available Online and In-Person!
Register your class for a private, interactive presentation of any of our educational programs at a set time and date, or bring a bus load of students to see us at the museum. Both formats are free for all teachers regardless of location, school, or grade.
Availability
Museum Visits: By reservation Monday through Friday
Virtual Visits: By reservation Monday through Friday, with starting times from 9:30 am
All virtual and in-person class visits require advance registration. Please click below or contact Joseph Mastronardi  at JMastronardi@berkshiremuseum.org.
Living World
Amazing Reptiles
Students encounter live turtles, snakes, and lizards and observe each animal's adaptations. Explore and experience how they sense and survive in the world around them.
Aquarium Exploration
Observe and study aquatic life from the Aquarium focusing on their unique traits, behaviors, and habitats.
Mammal Adaptations
Discover how Berkshire mammals have adapted for survival by comparing and contrasting pelts, skulls, and teeth.
Metamorphosis
Explore the life cycles and survival strategies of butterflies. This program is recommended for students in preschool through grade 2.
Rock On!
Become a geologist and discover the mysteries hidden deep within the earth through observation, games, and scientific testing.
Make and Create
Poetry of Art
Through guided observation, students strengthen their language arts and visual interpretation skills by creating stories and images of personal expression inspired by artwork in the collection.
Perceive and Process
Physics of Fun
Discover and use scientific principles like force, gravity, inertia, and friction through exploration and engineering challenges.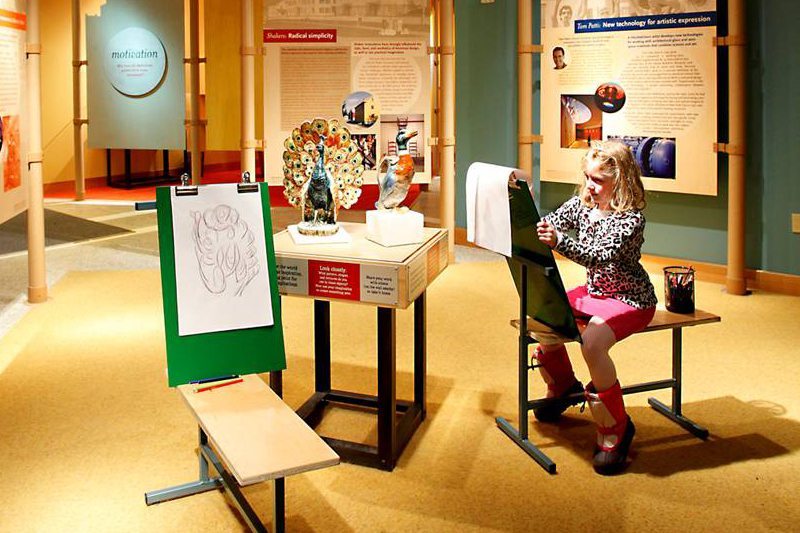 Shaping History/Human Fabric
Ancient Adventures
Journey to the ancient world to learn about religious beliefs, mummification, art, language, technology, and everyday life.
Mohicans Then and Now
Travel back in time to learn about the daily lives of Berkshire County's early residents, the Mohicans.
We Shape History
People shape history in countless ways. Some as individuals, some as groups. Some have power, some fight against the powerful. Explore the museum's galleries to uncover extraordinary stories and developments that affect our lives to this day.