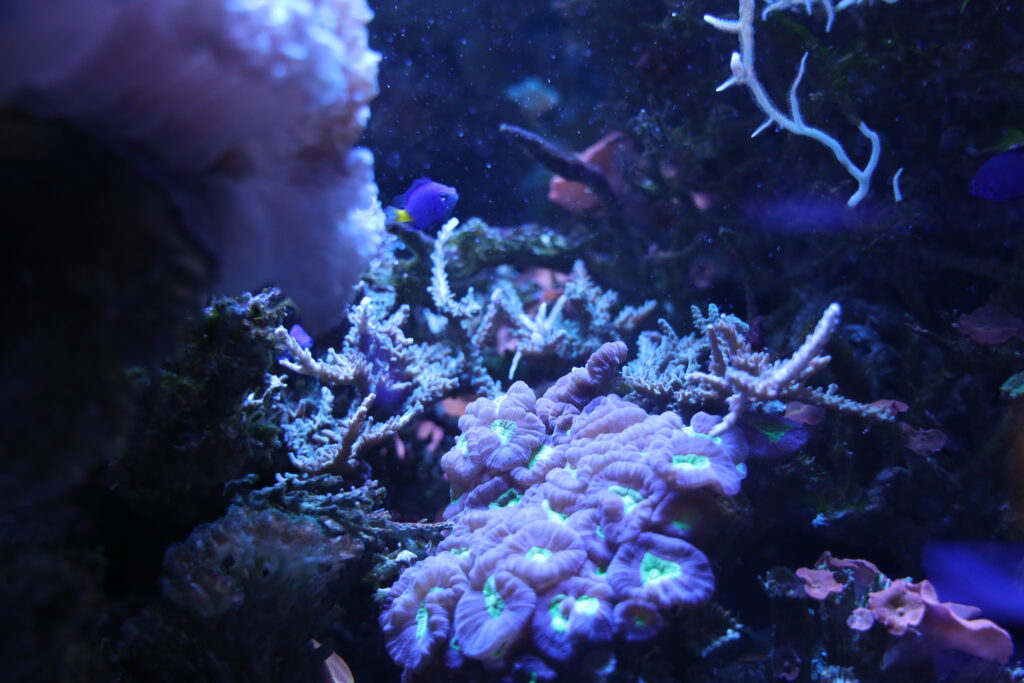 The creatures on display in the more than 35 tanks of the Aquarium include
tropical and freshwater fish from clownfish to piranha
snakes, chameleons, geckos, turtles, and other reptiles
amphibians including poison dart frogs in their own self-sustaining environment
arthropods including scorpions and a tarantula
and more!
What you'll see
See the wonder of seahorses, piranha, and poison dart frogs, among dozens of other creatures. From tide pools to tall grass, explore the Reptile Room and experience the Aquarium to make connections to the natural world around us.
| | |
| --- | --- |
| Dates | Open Daily |
| Times | Open during museum hours |
| Tickets | Included with admission |
| Location | Below the First Floor |
| Perfect For | All Ages |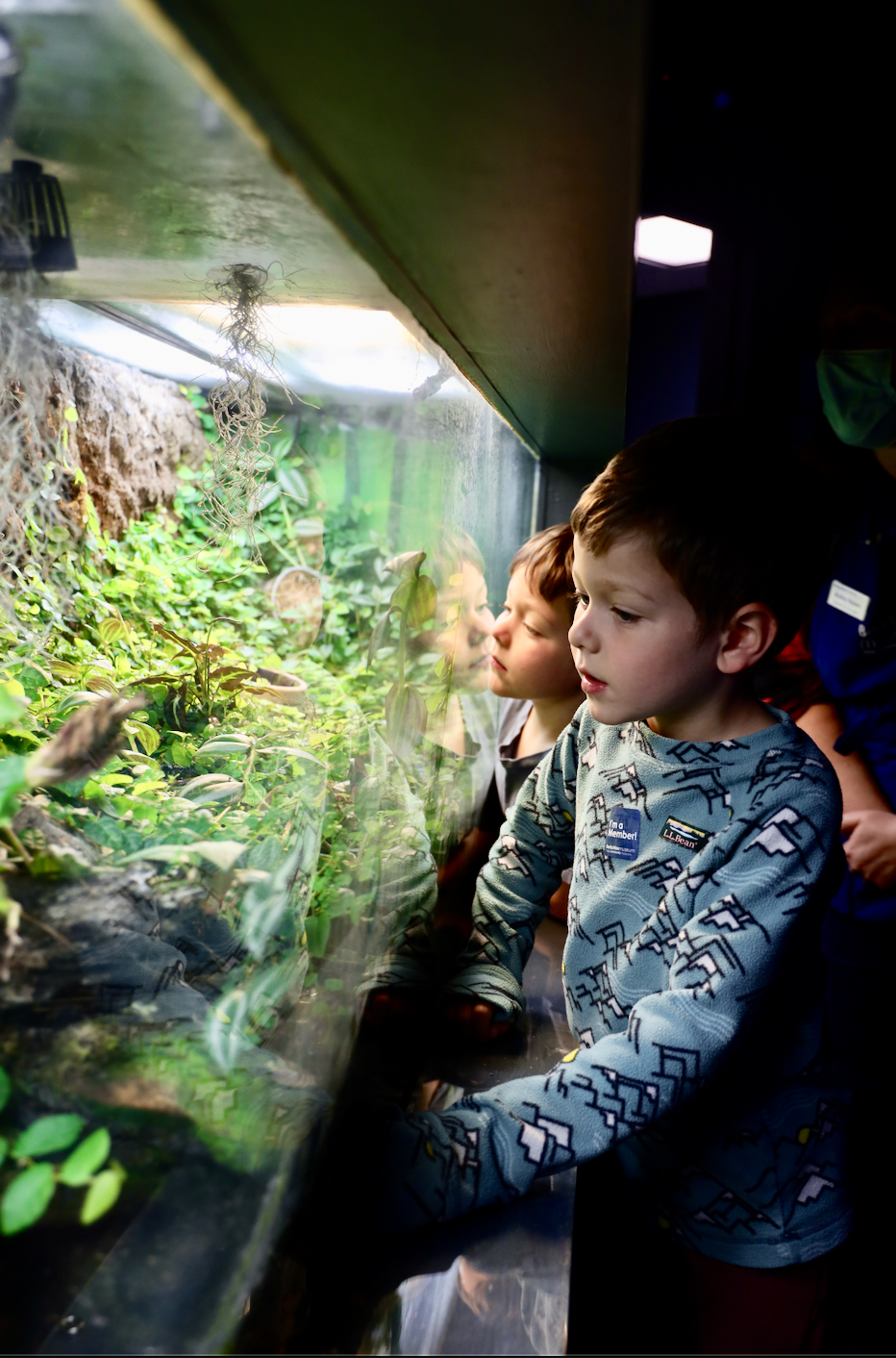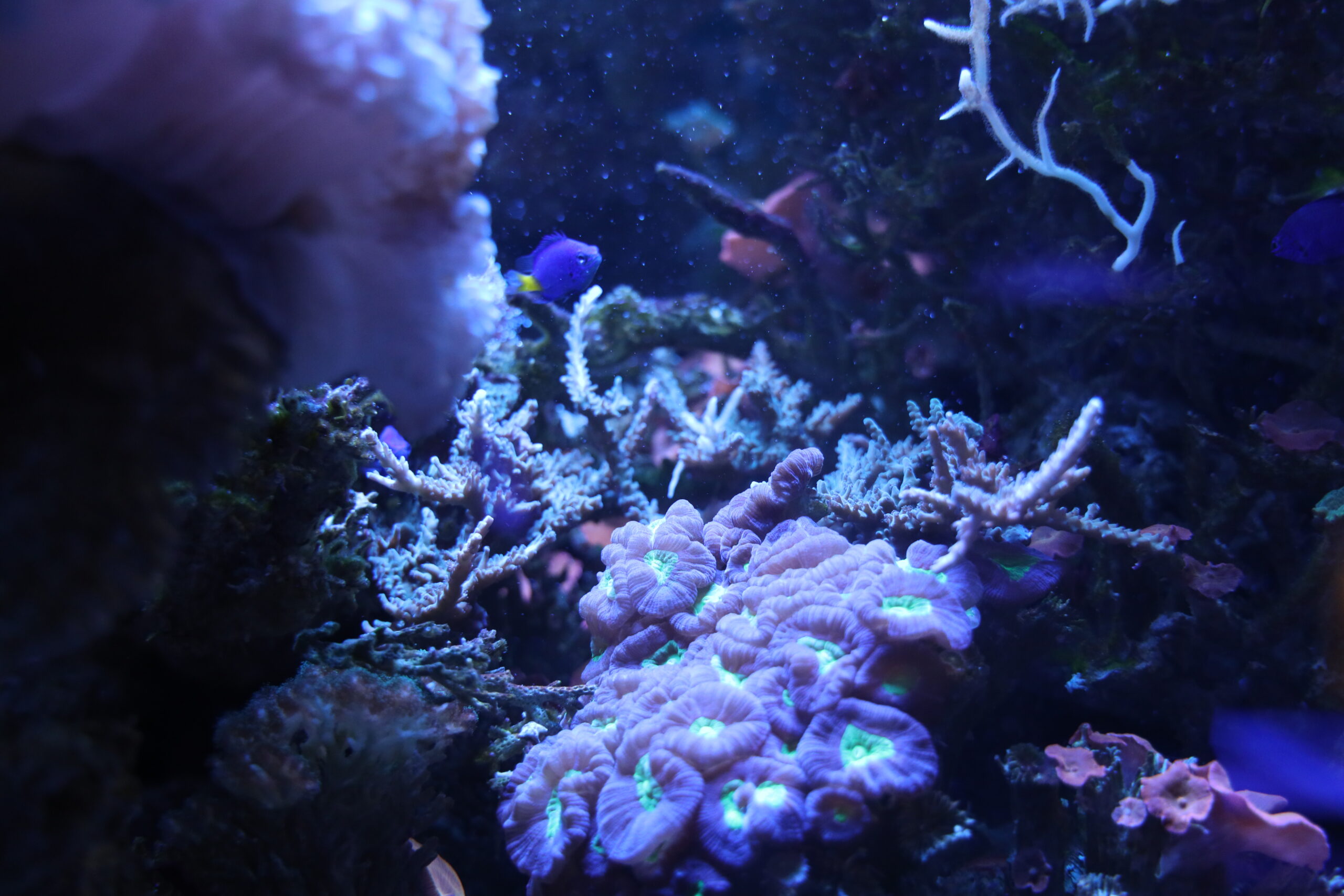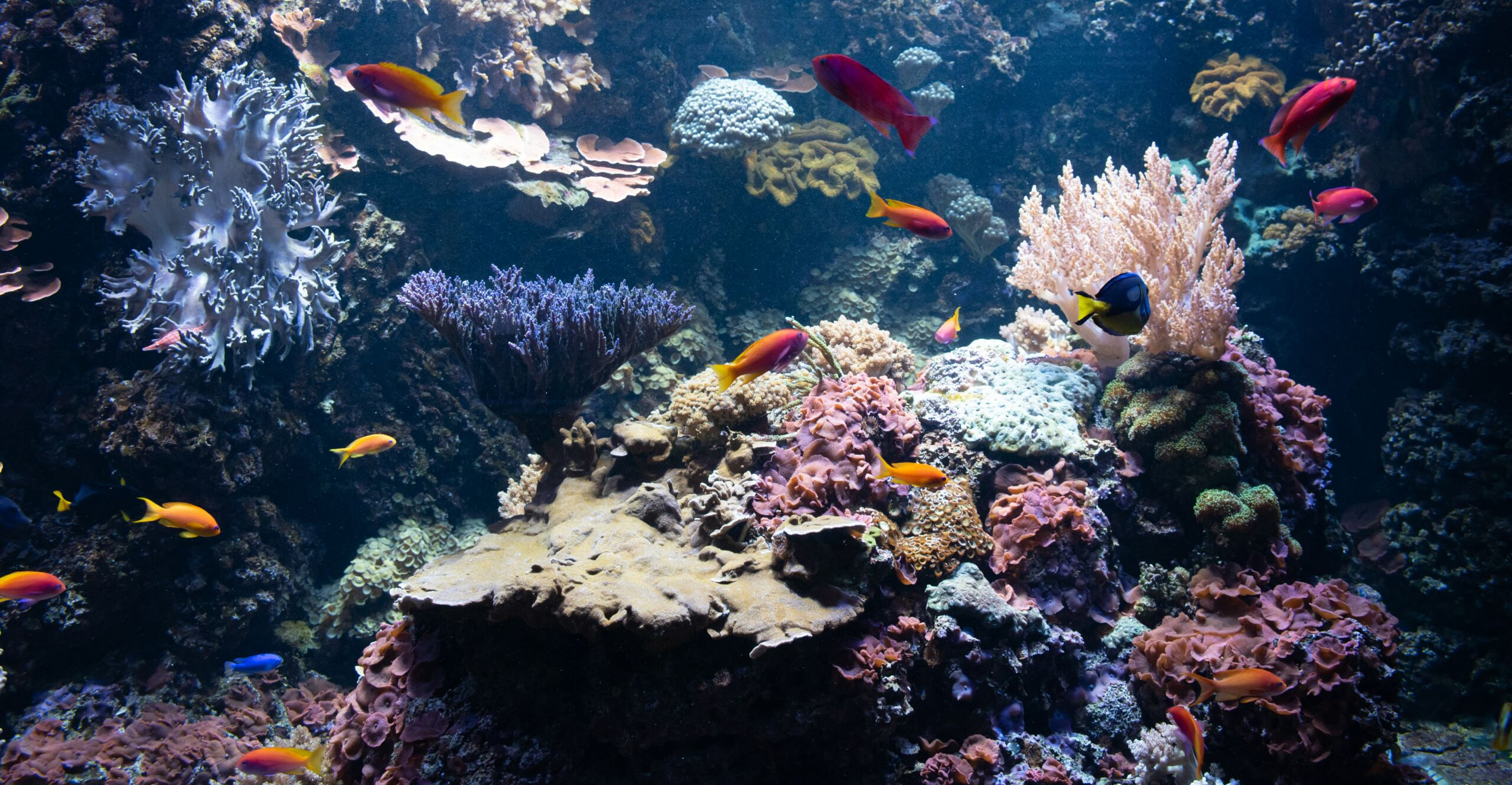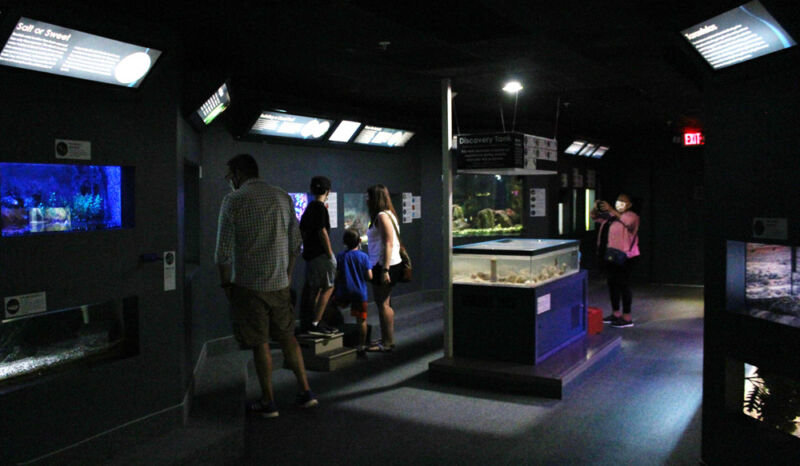 Plan Your Visit
Planning to visit us? The Berkshire Museum Aquarium is a popular destination for residents throughout New England, Massachusetts, and nearby cities alike. We draw visitors from out-of-state locations near and far.
See our opening hours, directions to the museum, parking info, and admission info (kids under 4 are free!)
Conservation Efforts
In addition to providing guests access to a wide range of animals, the Museum is an active participant in many ecological and conservation projects.
Each year the Museum serves as a host to endangered Red-bellied Cooters, a type of turtle native to the town of Plymouth and Carver Massachusetts, as part of a state-wide species Head Start Program. The young turtles spend their vulnerable months at the Museum and are released once they are bigger and have a greater chance at survival. Thanks in part to this program experts believe the population of the Plymouth red-bellied turtles to have increased from about 300 to over 2,000 due to this program.
Educational Opportunities
Our education team uses the animals in the Aquarium to teach programs about the native wildlife and ecosystems of the Berkshires, animal adaptations, and environmental science. Virtual class visits are now available free of charge to any teacher at any school.
What people are saying
A gem in Pittsfield
"What a fun and educational place for all! The staff is friendly and knowledgeable, and the displays are interesting. Definitely a gem in Pittsfield!"
– Ana West Reyes
Grateful for this space
"This is a lovely museum that anyone and everyone should take a moment to explore. It's a really wonderful way to celebrate community, education, and culture. Grateful for this space and the kind staff that sweeten the experience."
– Kai Cimmino
A great place
"Awesome mix. The aquarium on the bottom floor was great, along with the rock and mineral section. Ancient History Replica art/sculptures, ancient zoology, early technology innovations, and more. Great place for those who gently respect and appreciate museum artifacts."
– Chris Robin