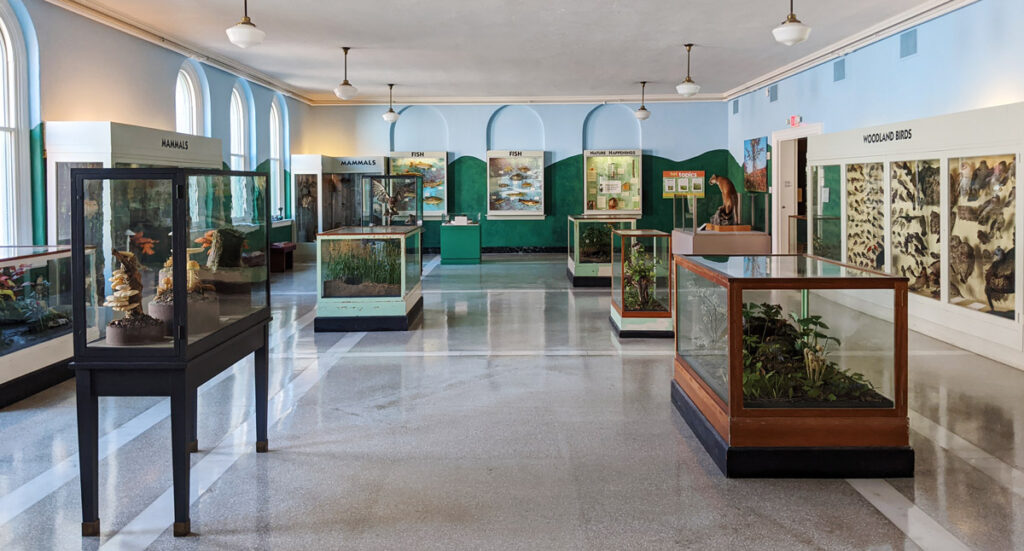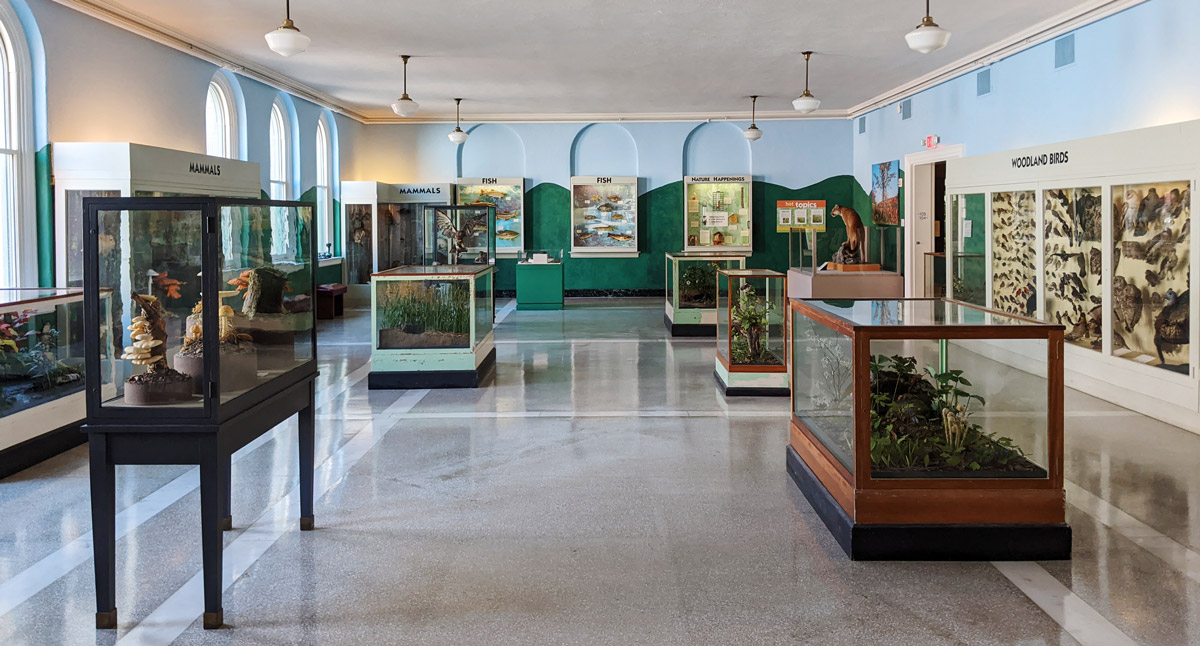 Berkshire Animals Up Close
Examine the beautiful, strange, and incredibly specialized adaptations of beetles, butterflies, true bugs, and other insects. Compare and contrast birds from different habitats, like wetlands, fields, and woodlands. Stand face-to-face with a bear, mountain lion, and more!
In the Berkshires, forests, fields, lakes, and streams provide homes for birds, fish, insects, mammals, reptiles, and amphibians. From bullet beetles and bullfrogs to black bears and black-throated blue warblers, there are thousands of species of animals living in this unique environment.
| | |
| --- | --- |
| Dates | Open Daily |
| Times | Open during museum hours |
| Tickets | Included with admission |
| Location | Main floor |
| Perfect For | All Ages |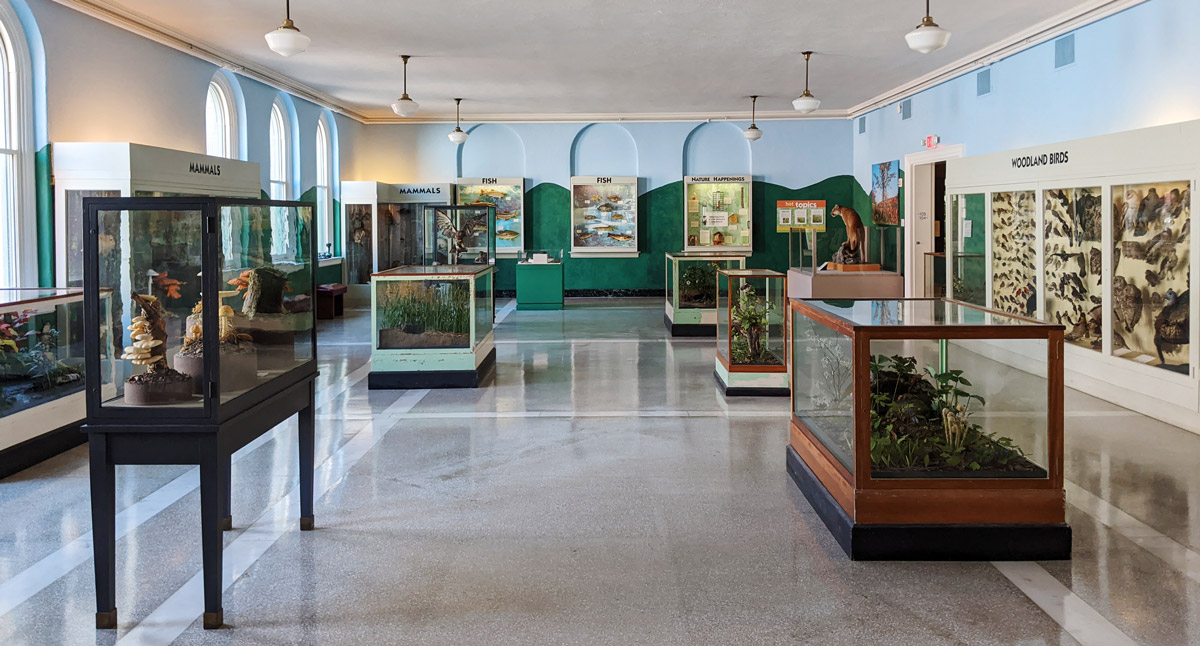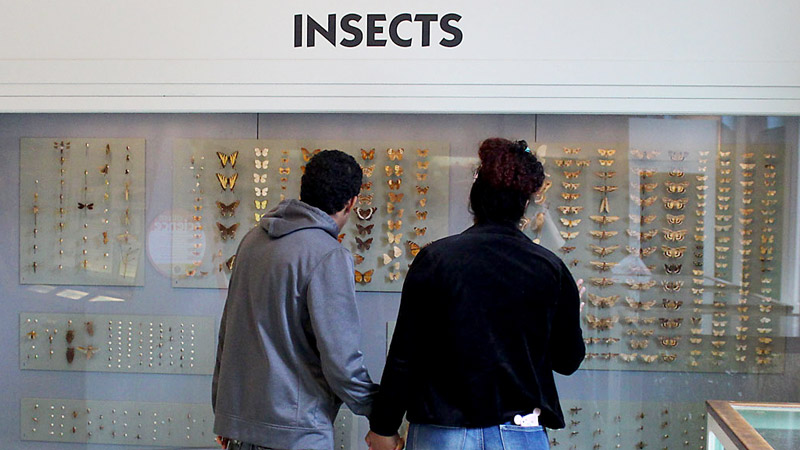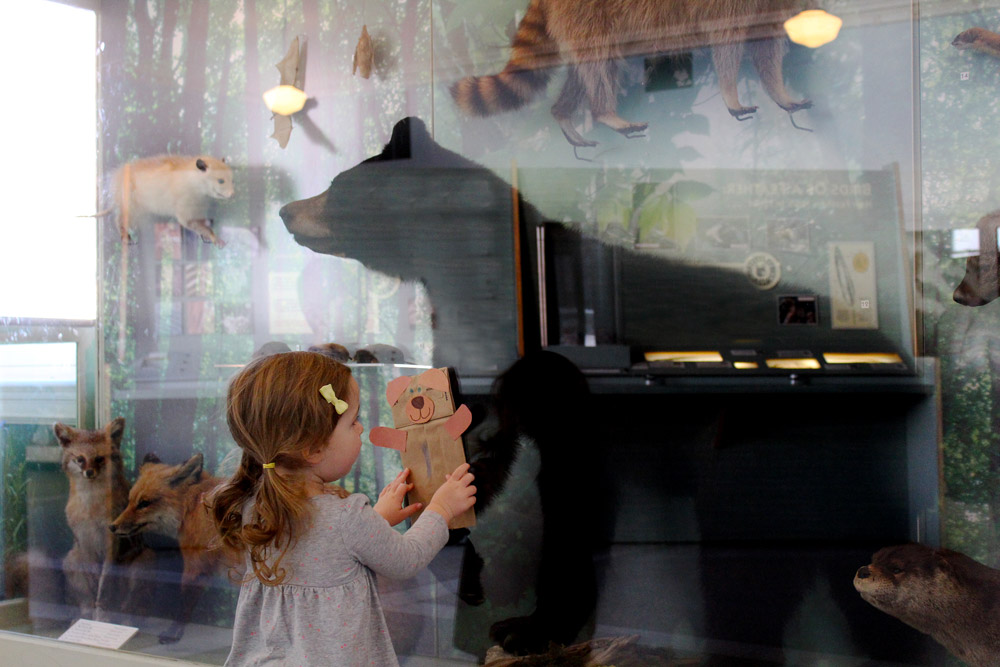 Our specimens
Specimens have come from a variety of sources. Some were purchased at the time the Museum was founded and the exhibits were built, during an era the predates Jacques Cousteau, Animal Planet, and IMAX films, when collecting animals for educational purposes was done routinely and was an important means of learning about the natural world. Others have been donated to us through the years, and a very small number have been purchased in the last couple of decades.