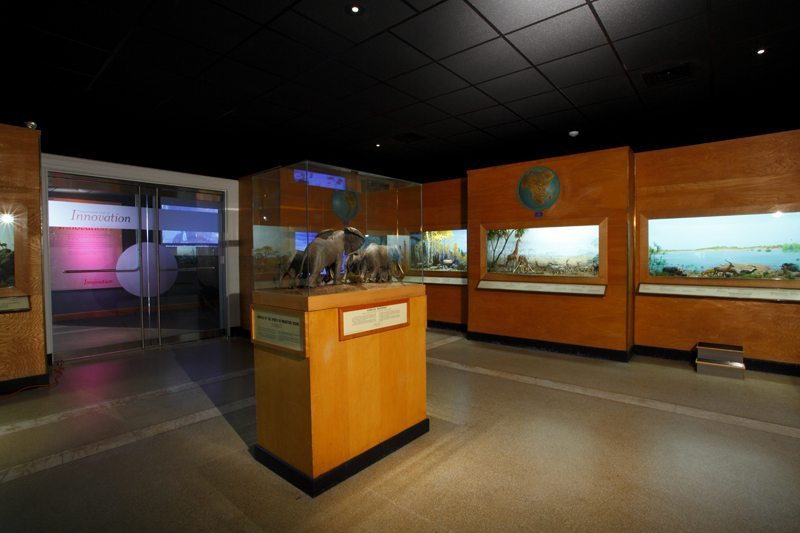 Take A Break
Visitors of all ages love taking a break from their busy museum visit in this quiet, dark gallery filled with colorful dioramas. You'll see why this exhibition is a fan favorite as you examine the details of each miniature scene, expertly filled with model plants and animals in their native habitats.
From African Water Hole to Rocky Mountains, and Australia to Arctic Ocean, this collection of rich, lifelike scenes sits at the intersection of art and natural science, and today offers a historical museum experience as more and more museums have moved away from diorama exhibits.
About the Dioramas
The fourteen miniature scenes depicting animals and plants in their native habitats that comprise the World in Miniature were created by Louis Paul Jonas, a sculptor and taxidermist recognized for the fine quality of his work, which has appeared in many museums around the world. These dioramas were built and installed over a period of twenty-four years, with the final installation occurring in 1970. Built to a one-tenth scale, the dioramas illustrate the ecology and geography of locations across the globe. Above each scene, a relief map of the world shows where each scene is located.
| | |
| --- | --- |
| Dates | Open Daily |
| Times | Open during museum hours |
| Tickets | Included with admission |
| Location | Main floor |
| Perfect For | All Ages |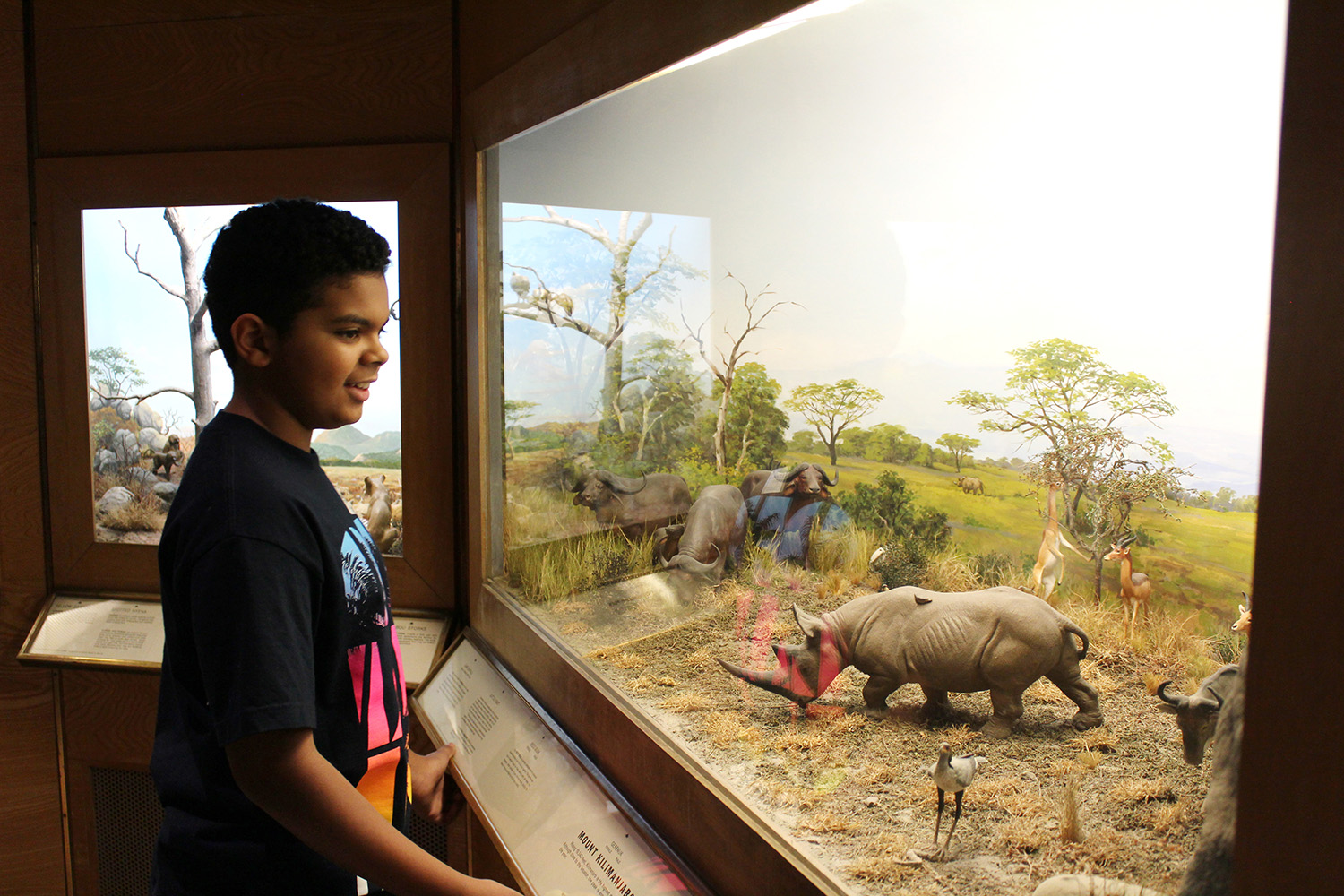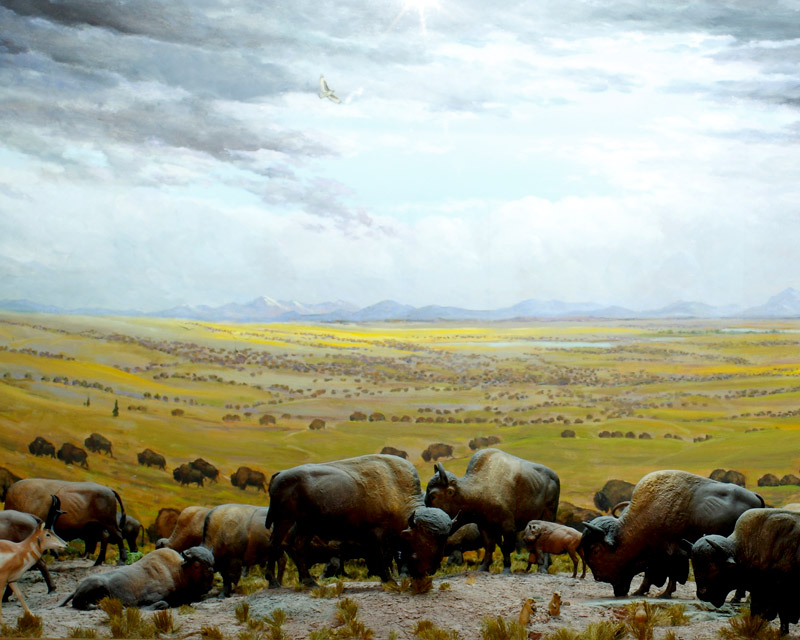 An Exhibition Within an Exhibition
The World in Miniature is itself a charming reflection of the era in which it was created. While Jonas' animal models are just as accurate today as they were more than fifty years ago, the wood paneling surrounding the dioramas, the occasionally anthropomorphic style of writing in the text panels, and certain historical details (for instance, the captions under the Alaskan diorama were written before Alaska entered the United States) all provide a glimpse into mid-twentieth century American culture.