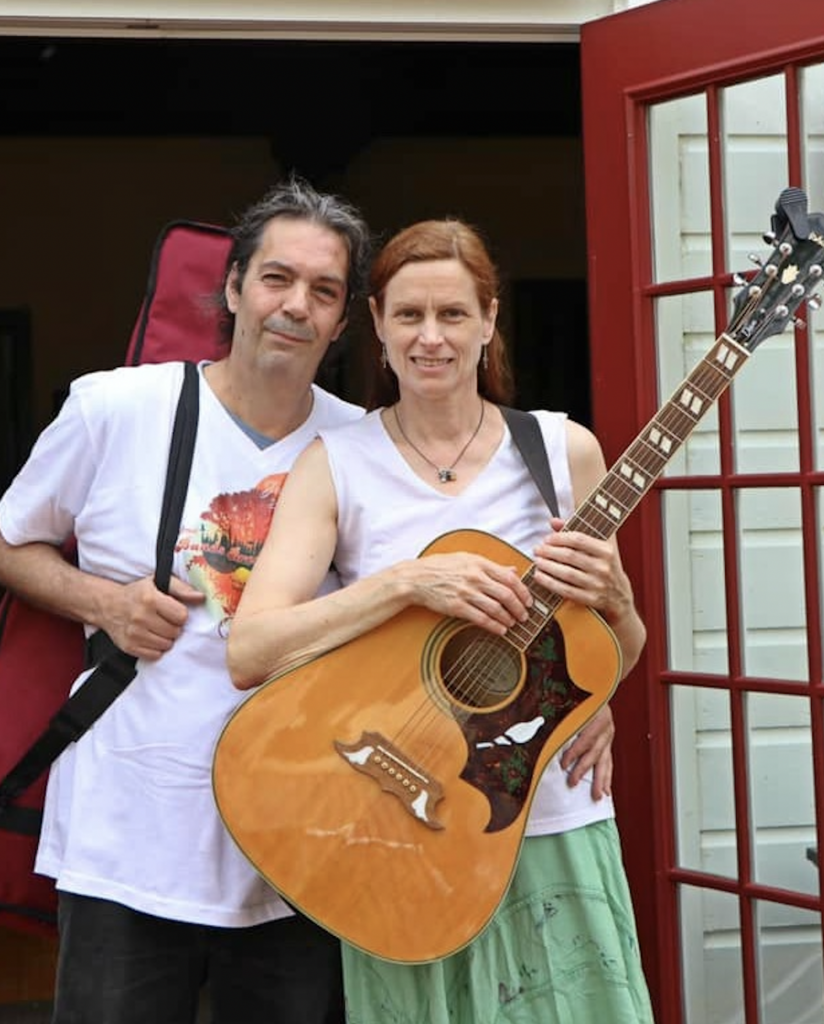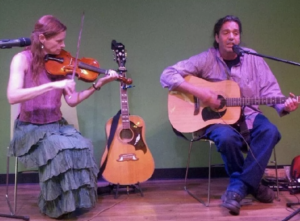 ABOUT THE PERFORMERS:
Cosby Gibson and Tom Staudle are award winning songwriters and singers and live near the Adirondacks in upstate New York. As a duo, they have been performing for twelve years, and tour both regionally and nationally.
Together they play originals and favorites with a variety of instruments such as guitar, fiddle, banjo, and harmonica, and in many settings such as festivals, concert series, livestreams, and community events.
Cosby is Grammy® balloted and writes unique acoustic and folk-style songs. Awards include Best Folk Album in the Capital District Original Music Awards for 2017 and 2018; Dorn Space Award for Music Outreach, 2019, Best Folk Album, 2021, and Outstanding Folk Artist, 2023; and is a nominee for The Thomas Edison Music Awards, 2023. Her songs are currently in rotation on WEXT-FM Radio in the Capital District, NY.
Tom writes and performs in acoustic, Americana and Blues-styles, with awards for Best Folk Lyrics for the Capital District Original Music Awards in 2018, and Dorn Space Arts Breakthrough Artist of the Year in 2021, and Outstanding Americana Artist in 2023, and is a nominee for The Thomas Edison Music Awards, 2023.
 His songs were in rotation for two years since 2020 on WEXT Radio and streaming, Albany/Troy, NY, and on the Top Songs of 2021 List, WEXT-FM, two songs at Number 6 and Number 45.
Cosby and Tom are also the recipients of the Dorn Space Arts Award for Music Outreach in 2019. Their special history song music programs include; Erie Canal Songs, Adirondack Lumber Camp Songs, Labor Union Songs Songwriters in the Round, Songwriting Workshops, and the new American Revolution Songs.
| | |
| --- | --- |
| Dates | November 25, 2023 |
| Times | 1 PM & 3 PM |
| Tickets | Included with admission |
| Location | |
| Perfect For | All Ages |